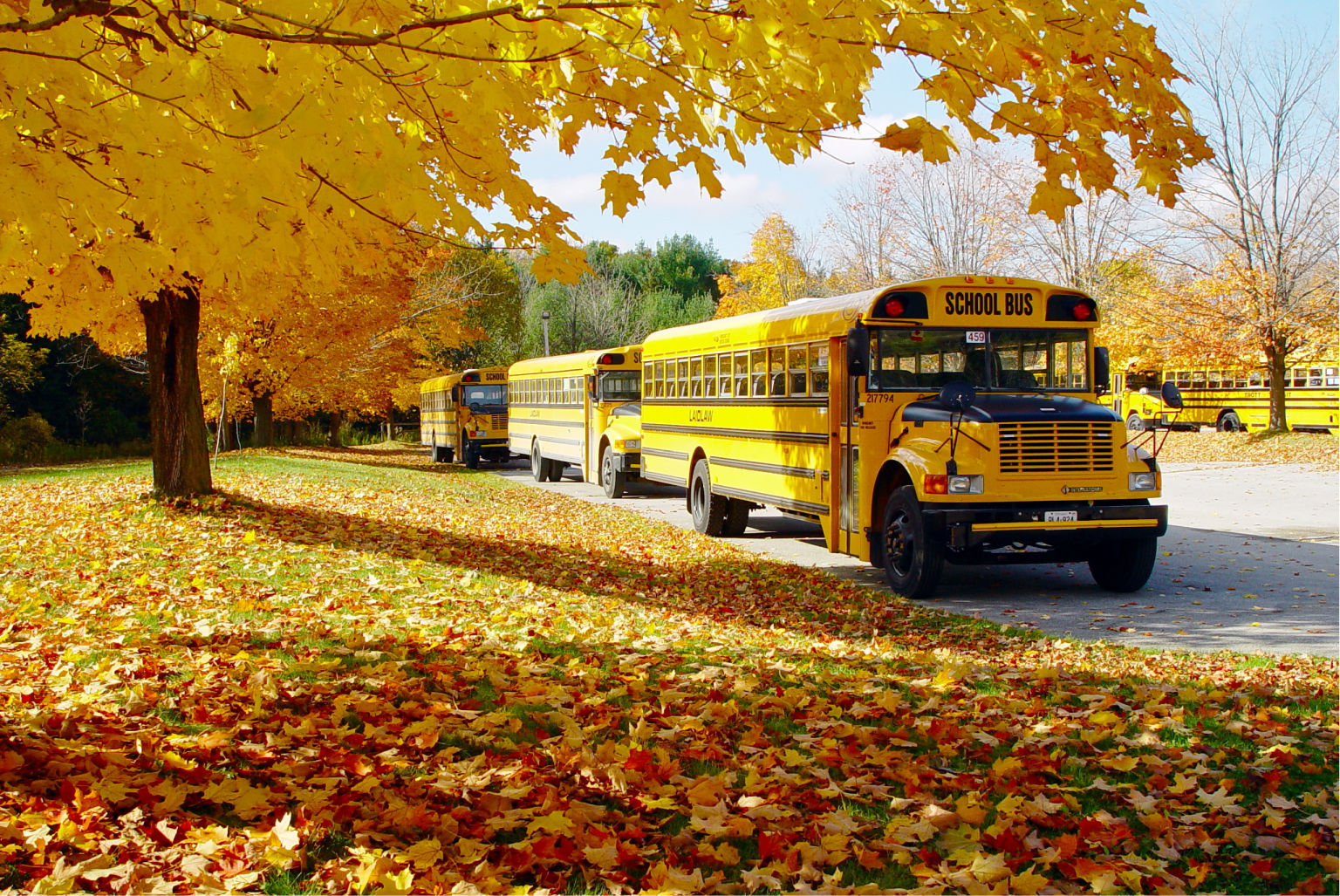 Winterization Musts for Western Canada School Buses
School buses can be exposed to critical winter conditions. Winter months can be hard on Western Canada school buses, especially in Alberta. The addition of snow, ice, and cold weather to school buses can lead to rust, engine breakdown, and tire damage. Coming up with a maintenance strategy is the best plan for keeping drivers and students safe.
Tires
You should inspect the tires of your fleet regularly, but this work becomes more important during winter months. Any vehicles can having problems slipping in snow and ice. Tires for school buses should be chosen according to their route and the potential of danger.
Routes
Routes that drivers use during summer may not work well during winter for the harsh cold weather. In Western Canada, routing should be adjusted to ensure driver and passenger safety. Snow piles, narrow roads, and steep inclines are a few of the hazards that should be avoided when possible. The first rule of winter driving is have I chosen the safest route?
Frequent inspections
During winter months, it is useful to inspect certain school buses for comfort and safety frequently. Defrosting and heating units should be checked consistently and keenly, along with electrical wiring, fan belts, and hoses. Batteries should be fully warm and charged. Fuel tanks should be kept as full as possible to keep condensation/ice from forming on the walls of the tank and inside hose lines. Durable wiper blades should be fixed before winter start and windshield glass checked for any potential cracks to ensure the best visibility.
Dynamic Specialty Vehicles has been supplying and servicing mid-sized buses for over 30 years. With long-term contracts with demanding clients like BC Ambulance and BC Transit, Dynamic Specialty Vehicles knows how to keep their clients safe and their buses running smoothly.
If you have any questions about this article or would like further information about buses and/or services, please call us on our Toll-Free number, (888) 416-9333.