Parts and Service
Bus service, repairs and maintenance programs you can trust.
Service
We stock more parts than anyone in our market and have the top service department in the industry.
Our dedicated parts and service team is committed to total customer care for any facility, society, school or operator. For 30 years we've been servicing buses with the understanding that people depend on us to help them get back on the road quickly.
Each member of our team understands that when it comes to customizing vehicles, you can't take chances with the details. Because of this mindset, we routinely come up with features and benefits that help our clients realize new realms of success.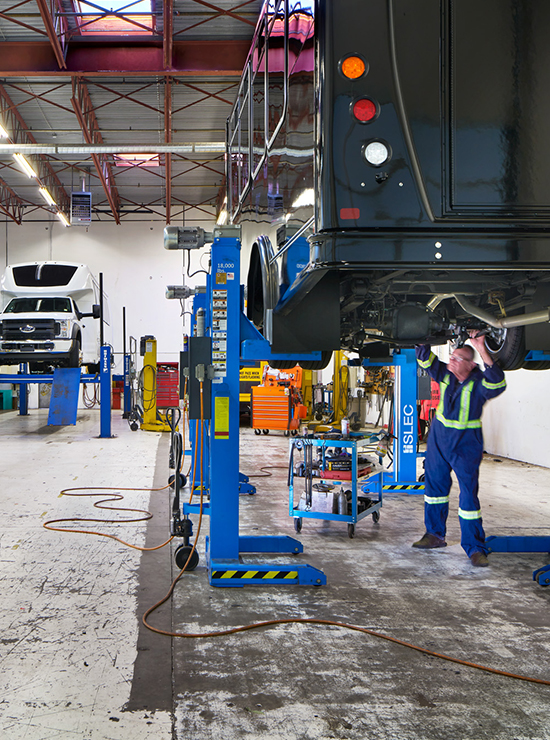 "This past summer, when our lift system broke, you fit us in right away. You have always been so kind, professional and flexible to deal with - so I just wanted to say thanks!"

Laura
Canuck Place Children's Hospice
Vancouver, BC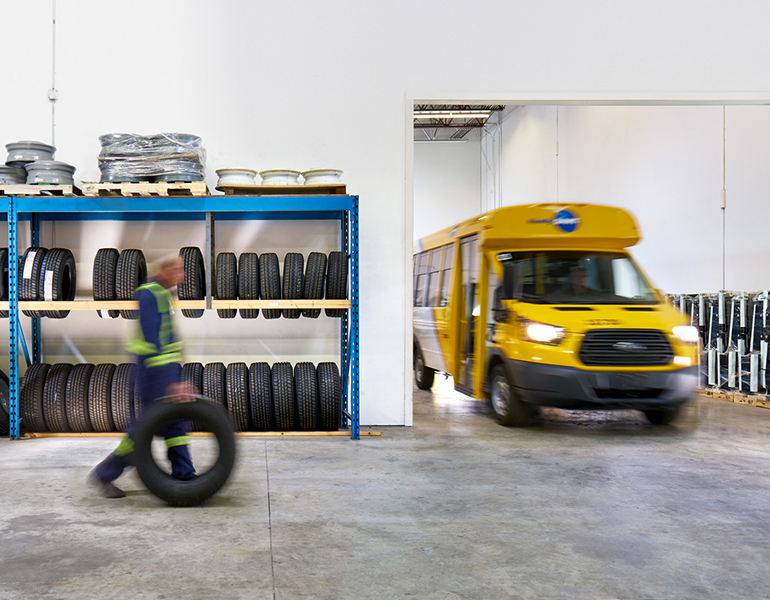 Parts
Support from Day 1
We offer comprehensive service and maintenance programs which include convenient extras like local pick-up and return of your vehicle after its interior has been detailed and exterior washed.
Bus Parts on Site
We currently work with thirty models of buses from ten different manufacturers. To keep our clients on the road, we stock the parts we need ahead of time, carrying more than $1 million in parts from 125 different suppliers. As a result, our parts department manager proudly boasts a 95-percent fill rate on orders. We're ready the moment you need us.
Warranties
Warranty support is a significant part of our after-sales service. Since there can be as many as 20 different warranties covering a vehicle and its many components, we help our clients navigate through all of the details and support them (or their service provider) as we get the vehicle back into top running condition. The complexities of warranties, whether they are for wheelchair lifts or transmissions, are nothing new to our staff, who have the experience to move through the process with you smoothly and hassle free.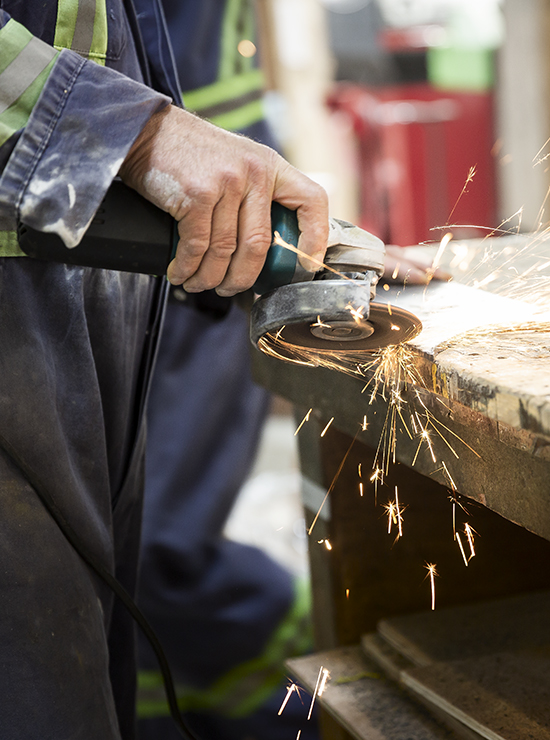 "Whether you're considering a new or used bus or are just in need of some parts or service Dynamic Specialty Vehicles has been a "Class Act." We feel fortunate and are proud to be associated with their team."

Phil Tom, VP & Principle
Turtle Top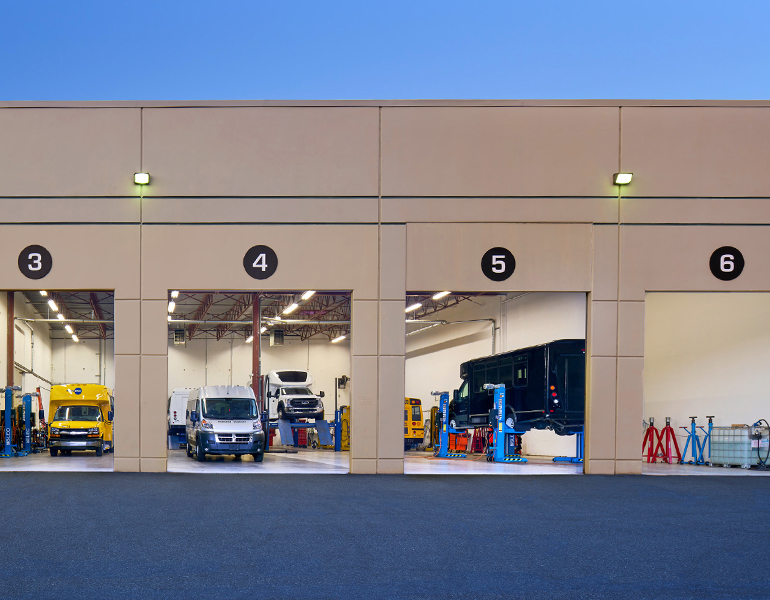 Maintenance Programs
Dynamic Specialty Vehicles takes the worry out of bus ownership with a maintenance program designed to keep your vehicle on the road for years to come.
Our Programs
Fleet Maintenance
A comprehensive program that easily coordinates multiple vehicles and multiple facilities. We can tailor the maintenance that best suits your fleet offering a 15% discount on all parts and labour on all repairs and services. (minimum 3 vehicles)
Service & Maintenance
Download Our School Bus
Maintenance Program
Download Our Commercial Bus
Maintenance Program
Parts Department