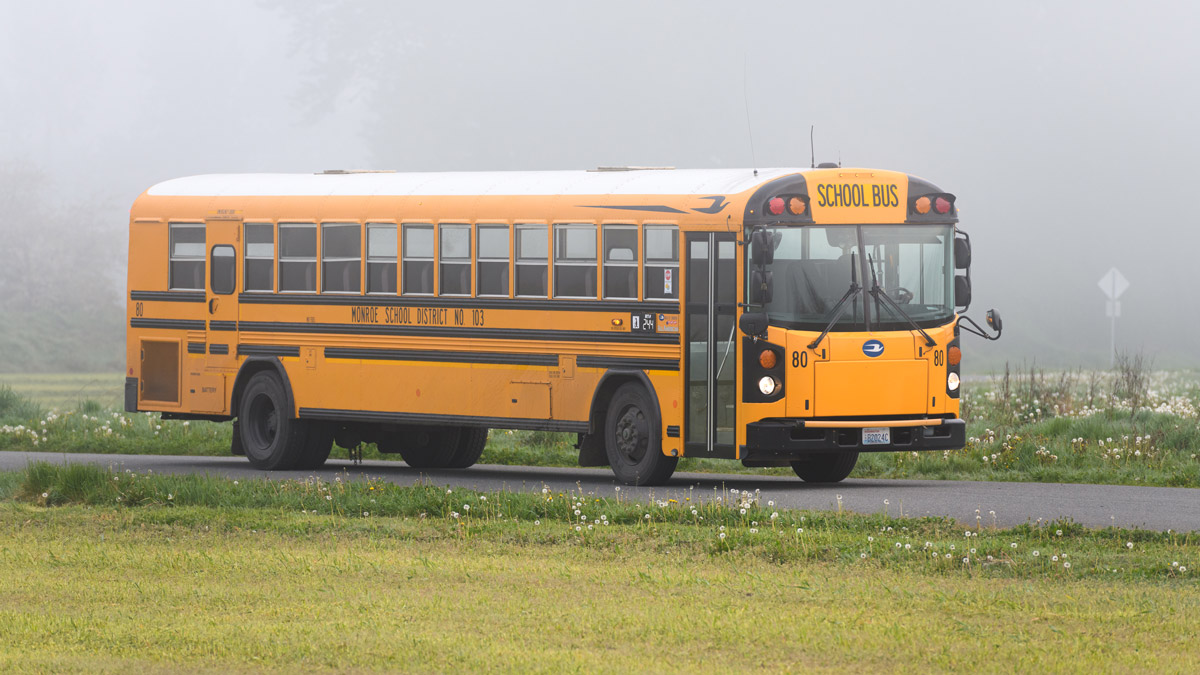 Why Choose Blue Bird School Buses?
The Blue Bird Corporation has been manufacturing a full line of Type A, C, and D school buses since 1927. In other words, this company has over 100 years of specializing in school buses. The company employs thousands of people in Georgia where it is based, and the brand is synonymous with safety, quality, durability, and serviceability.
When companies focus on one product, if the product is good, then that company becomes a leader in the field. And if that was not enough to convince you to invest in a Blue Bird school bus, the parent company is also philanthropic, and invests in several charities in the community where it is based.
Our company, Dynamic Specialty, supplies and services buses for over 30 years with many long-term and demanding clients. We stand behind Blue Bird school buses, because our experience has shown us that these buses are well built, reliable, and have some state-of-the-art features such as being designed for different alternative fuels.
As experts on buses as well as repairing and maintaining them, we need to know that we are supporting the brands that are worthy of our clients. We offer sales and service for Blue Bird school buses because it is a brand that we can rely on. As such, we recommend to you, our clients, that you also consider seriously investing in Blue Bird school buses for your fleet. These buses are well worth your time, effort, and dollar. And we know this because we fix them!
If you would like more information about Blue Bird school buses, call us at our toll-free number (888) 416-9333, and we can help you.
Dynamic Specialty Vehicles has been supplying and servicing mid-sized buses and school buses for over 30 years. With long-term contracts with demanding clients like BC Ambulance and BC Transit, Dynamic Specialty Vehicles knows how to keep their clients safe and their buses running smoothly.
If you have any questions about this article or would like further information about buses and/or services, please call us on our Toll-Free number, (888) 416-9333.