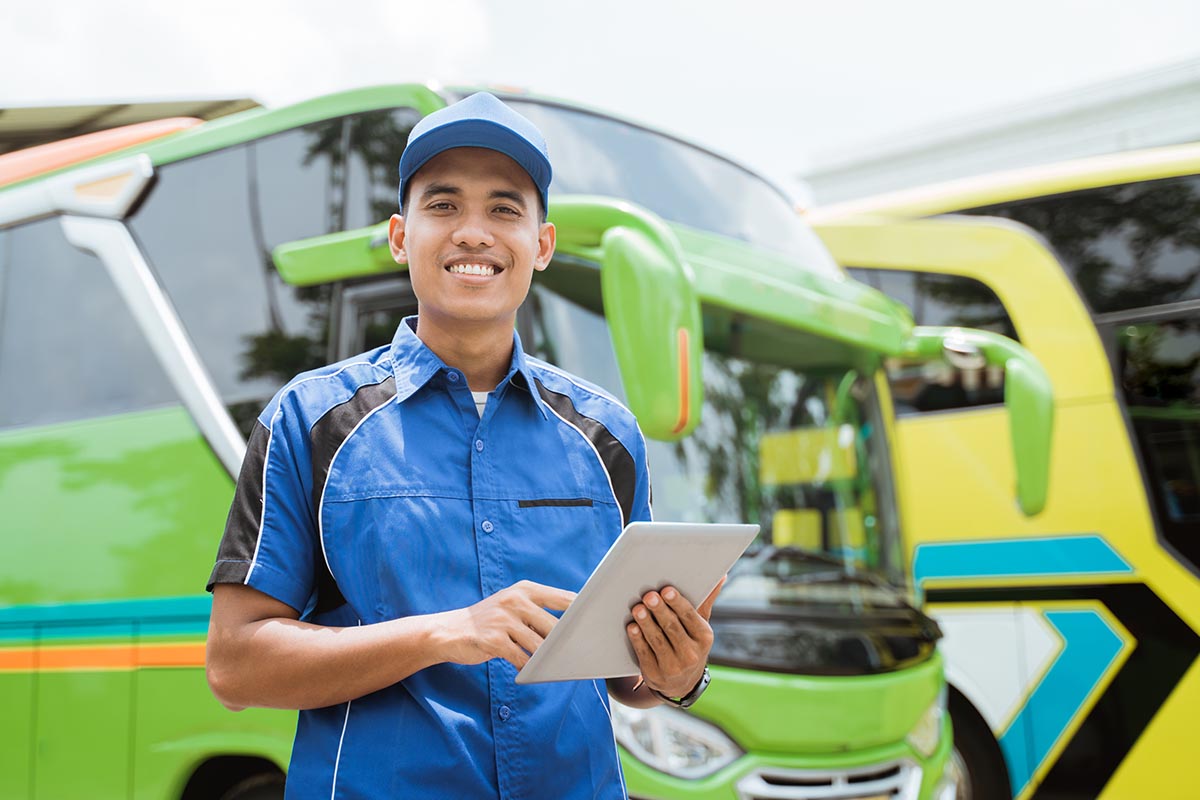 What Is Predictive Fleet Maintenance?
Predictive bus fleet maintenance is a theoretical concept that will likely soon become reality. The idea is that computer chips can be wired into a bus structure and engine and monitor all kinds of moving parts within the vehicle.
The idea is similar to GPS equipment that is wired into a vehicle and which monitors where the vehicle goes and transmits that information back to the fleet office in order to make the fleet more efficient and make sure that drivers are doing what they are supposed to be doing.
How Predictive Bus Fleet Maintenance Works
With predictive bus fleet maintenance, the way this would work is the monitoring "brain" or artificial intelligence inside the vehicle will monitor things like tire wear, brake wear, oil quality and volume, spark plugs, and all other parts that need regular maintenance. Then the computer parts will communicate with head office to alert them when a bus needs specific maintenance and where it needs it.
Potential Problems with Predictive Bus Fleet Maintenance
The potential problems with this idea are several. First, what is monitoring the vehicles will probably undergo significant wear and tear just by being bumped along the road. So, the information received by the office is only as good as the information collected. Are all the computer programs updated as needed? Are all the sensors attached to where they are supposed to be?
Another possible problem is that with scheduled maintenance, many parts are checked and worked on at one time. It may be a lot more efficient to address several maintenance issues at one time instead of stopping only when the sensor tell you to address one aspect of maintenance.
The Future of Predictive Bus Fleet Maintenance
For the moment, predictive fleet maintenance is not in widespread use. However, it will likely become a reality in the not-too-distant future. If you would like to discuss predictive fleet maintenance with us, give us a call. We can go over what your options are and the cost associated with them. Call us anytime, toll-free in Vancouver, at (888) 416-9333.
Dynamic Specialty Vehicles has been supplying and servicing mid-sized buses for over 30 years. With long-term contracts with demanding clients like BC Ambulance and BC Transit, Dynamic Specialty Vehicles knows how to keep their clients safe and their buses running smoothly.
If you have any questions about this article or would like further information about buses and/or services, please call us on our Toll-Free number, (888) 416-9333.