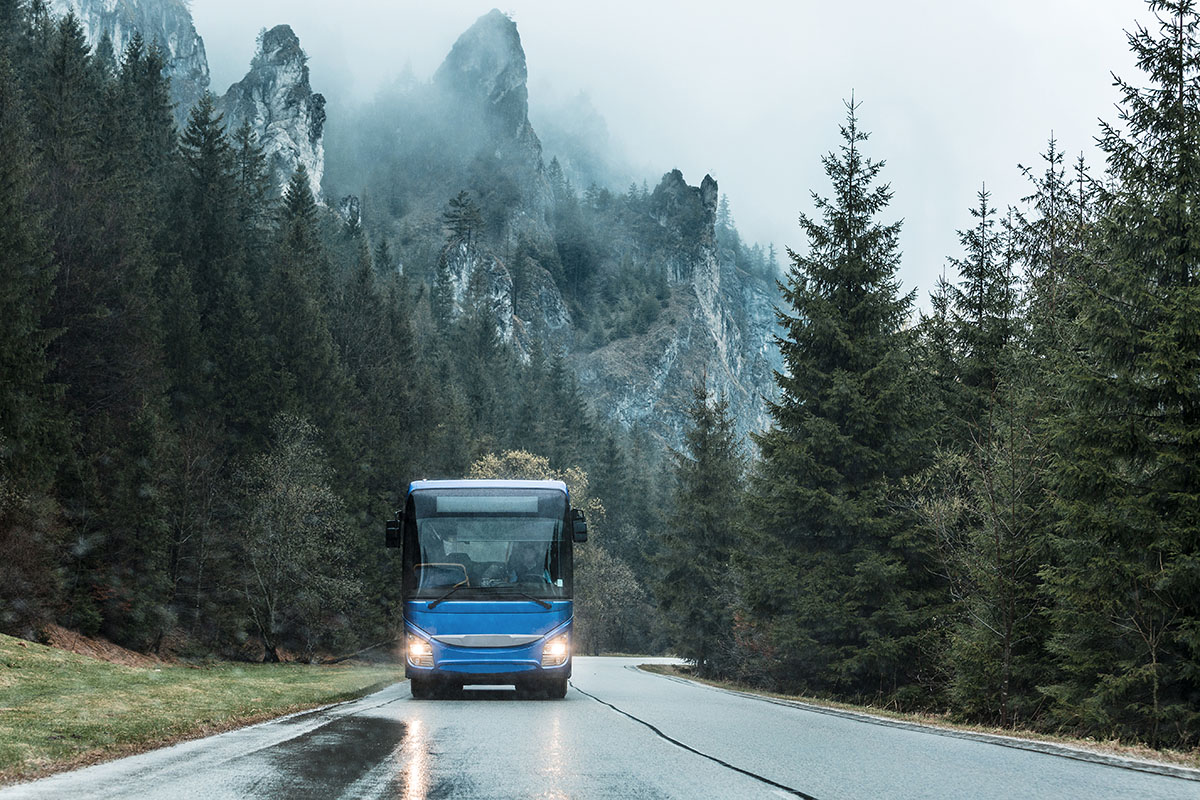 Safety Tips for Safe Western Canada Winter Bus Operations
Winter driving in western Canada can be hazardous and risky. Drivers should learn to adjust your driving skills for poor visibility and slippery roads during winter. It is always better to prevent an accident than to recover from one. This blog lists some useful safety tips that you should apply when operating your bus during winter in western Canada.
Your bus should be ready for winter
Winter weather is hard on your bus. You should keep your bus in top working condition by following its manufacturer's detailed maintenance schedule. You should go to a mechanic for a bus-winterization inspection. A proper check-up by an expert technician helps to ensure that you have not missed anything. The technician should check-up the following parts carefully:
Battery: Your bus needs a complete charged battery to start in winter. The technician should clean the battery posts and check the charging system and belts. Make sure to replace any weak batteries in your bus.
Lights: You should make sure that all the lights work and the headlights are adjusted well. The headlights of the buses should be inspected by a mechanic to ensure that they are operating in a proper position for best visibility.
Brakes: The brakes of your bus should be in top working condition with a detailed inspection. The brakes of the bus should be checked regularly.
Exhaust system: You should check for leaks that could send deadly carbon monoxide into your bus.
Cooling and heating system: You should check the drive belts and radiator hoses for leaks and cracks.
With your bus in good condition and ready for winter, what is left to address is the proper training for the driver in winter conditions, which can get pretty bad in western Canada.
Dynamic Specialty Vehicles has been supplying and servicing mid-sized buses for over 30 years. With long-term contracts with demanding clients like BC Ambulance and BC Transit, Dynamic Specialty Vehicles knows how to keep their clients safe and their buses running smoothly.
If you have any questions about this article or would like further information about buses and/or services, please call us on our Toll-Free number, (888) 416-9333.