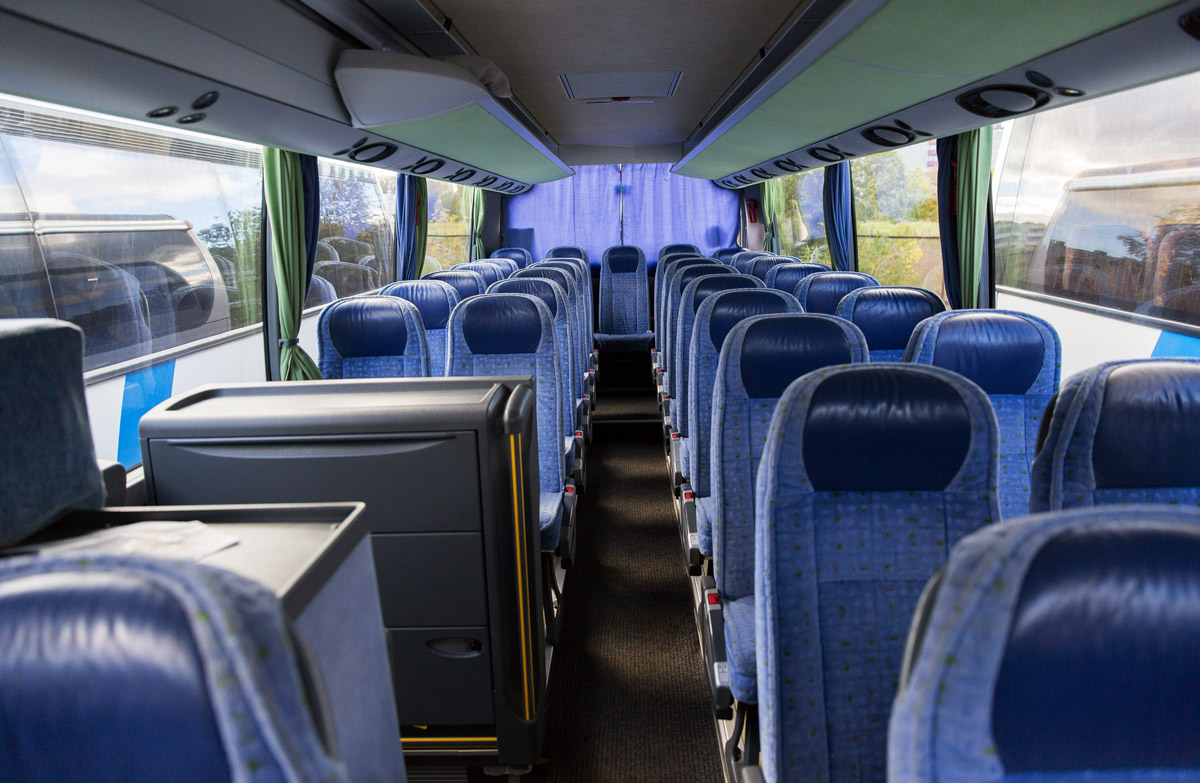 Choosing the Right Accessories for a Bus Fleet
In today's blog article, we are going to talk about choosing the right accessories for a bus fleet. Now, there is a big range of options available for buses, and what you may want for your fleet really depends on your business model. The accessories and options that may be useful for school buses would be totally different than those for a business's luxury shuttle service.
We are going to list below some ideas for how buses are commonly customized and accessorized. But really your only limitations are your budget and your imagination.
Lighting
There are all kinds of special types of lighting available including task lighting for seats and overhead lighting. More and more LED lights are being chosen because they run cooler and last longer.
Seats
Seats can be customized in a variety of ways. You can have colorful upholstery or leather or bucket seats and seat belts. What you want for your seats depends on how the bus is used.
Entertainment and Technology
You will have to decide if you want some entertainment technology available at each seat or overhead: monitors, phone or laptop chargers, and electrical outlets.
Interior Finishes
The interior finishes can range from utilitarian to the lap of luxury. From flooring to wall coverings, the customization available to buses is everything you can imagine. The same things that people put in boats and airplanes can be installed in buses. Your business and your choice.
We are available in both British Columbia and Alberta to help you customize your fleet of buses. Call us at our toll-free number (888) 416-9333. Whatever you need for your bus, we can help you.
Dynamic Specialty Vehicles has been supplying and servicing mid-sized buses for over 30 years. With long-term contracts with demanding clients like BC Ambulance and BC Transit, Dynamic Specialty Vehicles knows how to keep their clients safe and their buses running smoothly.
If you have any questions about this article or would like further information about buses and/or services, please call us on our Toll-Free number, (888) 416-9333.