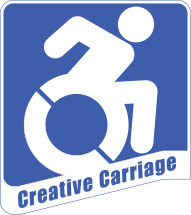 Creative Carriage
Creative Carriage is an industry-leading manufacturer and supplier of wheelchair accessible vehicles in Ontario. Since we built Canada's first fully-compliant wheelchair accessible taxi in 1988, we have led the way in the design, construction, and conversion of specialty vehicles across the country.
At Creative Carriage, our mission is to improve design and safety standards for wheelchair accessible vehicles. We are constantly innovate with vehicle designs and raise the bar for safety in our industry.
Our experienced team has been making wheelchair accessible vehicles for over 30 years, and specializes in custom, low-floor van conversions. We own and operate a 15,000 sq. ft. facility near Brantford, where we produce van conversions for a range of applications and provide comprehensive servicing for vehicles of various makes and models.