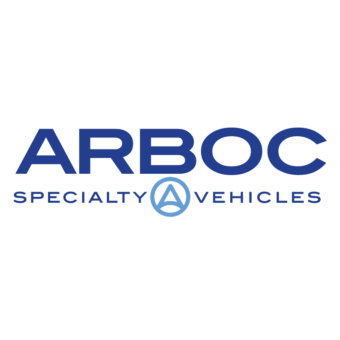 Arboc Specialty Vehicles
Known for their low-floor concept vehicles, Arboc Mobility buses are being embraced by transit systems across the US and Canada including fleets in Lubbock, Texas and Holland Michigan.
What's special about being low? Operators and passengers like this revolutionary design because they don't need to take the time or extra effort required to maneuver standard lifts. The floor plans of Arboc vehicles also include features like low windows, so wheelchair passengers get the best possible view on their commute.
The low floor is also a rear wheel drive bus designed to do away with the expensive dropbox, and it offers full air-ride suspension with a standard kneeling feature that allows an entrance of less than 5" from the curb without deploying a ramp. Arboc offers a fully integrated body on chassis with full E-Coat corrosion protection (a bonus in our climate) and a bonded-steel structure.
Dynamic is proud to offer such versatility in an accessible bus that will enrich the on-the-road experience for both drivers and passengers alike.