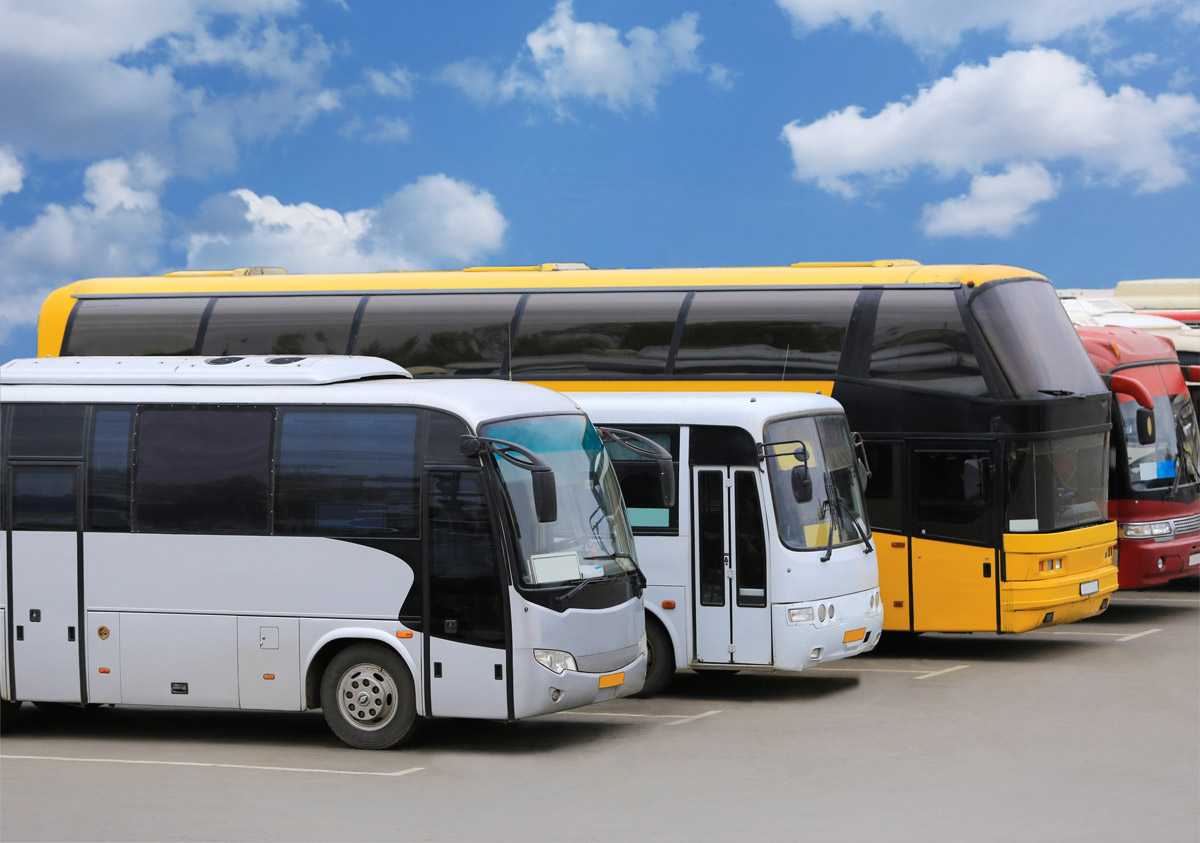 An Overview of Bus Types and Their Uses
You may be surprised to learn that there are a lot of different types of buses. In today's blog article, we are going to offer an overview of the most common bus types. While any bus can be customized and retrofitted to serve any purpose, we will tell you how the bus types are most commonly used. Also, buses can run on gasoline, diesel, propane, electricity, and even hydrogen fuel cells, but most often they are powered by gasoline, diesel, or electricity in the case of trolley buses that are attached to overhead electrical cables in some cities.
School Bus
Most of us would recognize the ubiquitous school bus with its telltale yellow and black trim. These come in different sizes, and they are most often used to ferry kids to and from school. They usually have modest interiors to make them as economic as possible.
Minibus
Minibuses are usually small and carry just a few passengers, maybe 10 to 20. They are used for short trips, for example, as a courtesy from hotels to and from airports. Sometimes you see them used across sprawling universities or big businesses to move students or employees quickly and easily.
Shuttle Bus
A shuttle bus is usually a bit bigger than a minibus and will have room to stow luggage. As the name implies, these buses shuttle individuals short distances.
Single Deck Bus
These are the typical city buses. Some have steps that are low to the ground making entrance and exit easier on passengers. There are usually several doors for entrance and exit. Single deck buses can also be extra-long with a secondary articulated section which makes room for more passengers but allows easier movement through city streets. There are even articulated buses that have two articulated sections.
Coach
Coaches are larger, taller, and longer than single deck buses. These buses are often designed for the comfort of passengers and are used for long trips. These are the types of buses that are often customized with lots of bells and whistles for special use, for example as musician tour buses or for corporate purposes.
This is a brief overview of the most common types of buses. We have not listed every possible bus, but you can always call us in western Canada, and we would be happy to discuss with you anything bus-related. Call us at our toll-free number (888) 416-9333, and we can help you.
Dynamic Specialty Vehicles has been supplying and servicing mid-sized buses for over 30 years. With long-term contracts with demanding clients like BC Ambulance and BC Transit, Dynamic Specialty Vehicles knows how to keep their clients safe and their buses running smoothly.
If you have any questions about this article or would like further information about buses and/or services, please call us on our Toll-Free number, (888) 416-9333.