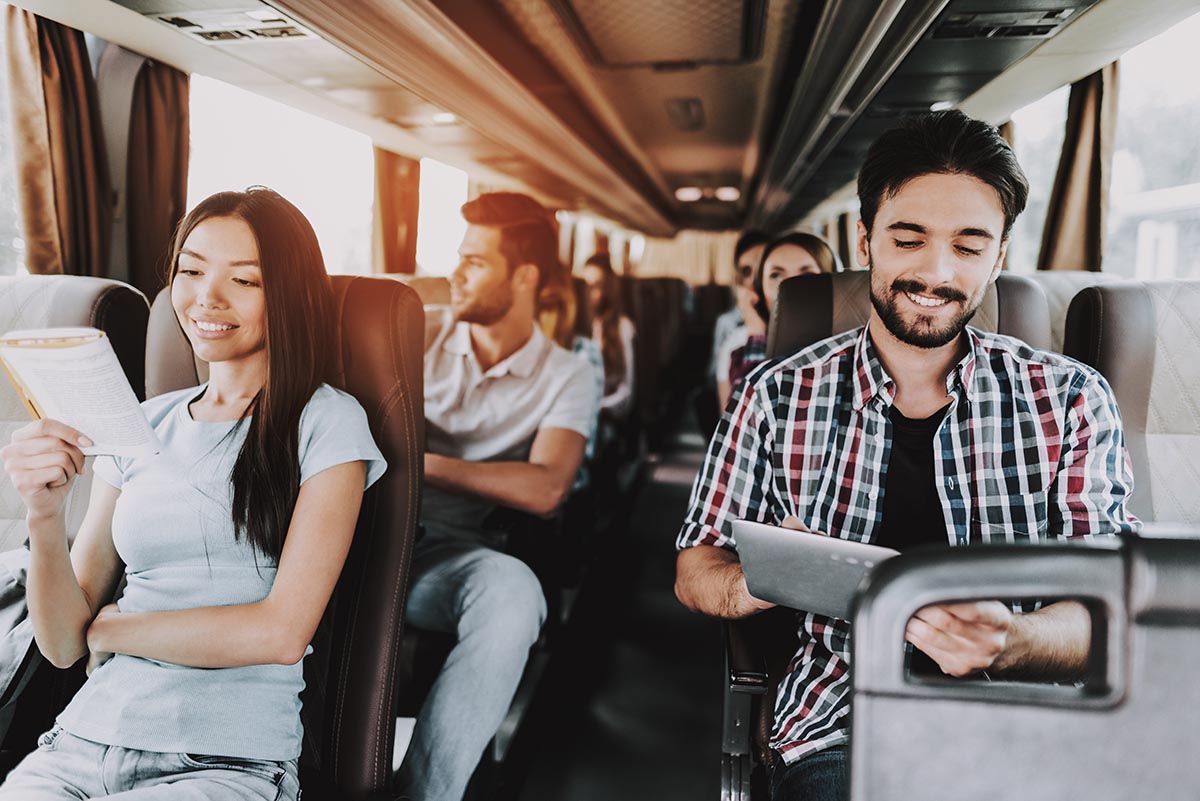 3 Maintenance Tips for Bus Air Conditioning
Western Canada experienced some sweltering hot temperatures recently and broke temperature records in both Alberta and British Columbia. With the possibility of continued hot weather this summer and overall increasing temperatures next year, now is good time to talk about bus air-conditioning maintenance.
Overall Maintenance
While we will talk specifically about your bus's air conditioning, we want to underline that complete overall maintenance should be on a schedule. The hot weather wreaks havoc on every part of your bus in the same way that brutal cold weather does. We urge you to have scheduled maintenance on every bus in your fleet, and the air conditioning is one of several things that your maintenance people will check.
Air Conditioning Weak Spots
The most common problems with bus air conditioning lie in two areas: the ducts and vents, and the refrigerant.
Ducts and vents will get dirty just like ducts and vents in your house. These ducts and vents need to be kept clean, and cleaning them is part of regular maintenance. If they are filled with dirt, that restricts airflow, and will cut down on the cooling ability of your bus air conditioning.
The refrigerant also needs to be checked regularly. Since buses undergo constant vibration on the road, and the refrigerant is not inside a sealed unit, refrigerant commonly leaks out. In order to run efficiently your bus air conditioner needs the refrigerant levels between certain specific limits. If you are running your air conditioner with lower than normal levels of refrigerant, you lose cooling ability.
If your bus is nice and cool, then people will enjoy riding in it during the hot summer months. That is good for your business. And you definitely don't want to contribute to all the potential problems related to heat injury that the very young and elderly are more susceptible to. So, while it's very hot outside, and in anticipation of further heat waves, between scheduled maintenance, keep the ducts and vents clean, the refrigerant at normal levels.
Reliable maintenance checks on your buses is paramount to keep them in good running order. If you need help with your buses in western Canada, then call us at (888) 416-9333.
Dynamic Specialty Vehicles has been supplying and servicing mid-sized buses for over 30 years. With long-term contracts with demanding clients like BC Ambulance and BC Transit, Dynamic Specialty Vehicles knows how to keep their clients safe and their buses running smoothly.
If you have any questions about this article or would like further information about buses and/or services, please call us on our Toll-Free number, (888) 416-9333.